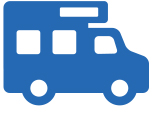 At East Coast Batteries we are always up to date on the newest battery technologies, nothing is more exciting then the Lithium deep cycle battery range. This is one of the most exciting things to happen in the Deep cycle battery range in the last decade. Lithium deep cycle batteries specs are nothing short of astounding. Heres a few key points that stand out :
Lighter up to 75% lighter than AGM
Insane cycle life 10-30 times even the best brand AGM deep cycle
Cycle life 24,000 cycles at 50% discharge (Common agm, 300 to 400cycles at same specs)
10 times the battery life (compared to lead acid)
Greater useable AH, due to it happily discharging to 95% of its capacity
common case sizes , direct replacement for existing battery bank (charge system permitting)
does not sulphate. Can be stored in low state of charge and wont harm battery
Safe. Battery management system built into battery to protect against over charge and over discharge
Battery bank can be smaller in physical size then lead acid. Taking up less space in your camper, boat etc
Unbeatable price per cycle. Due to high cycle life
The relion brand can be charged by most Projecta 240v charger and DC to DC charger (in agm setting, we also sell all compatible chargers to suit this battery)
Relion is one of the most trusted names in Lithium Deep cycle.
3 year replacement warranty
20 year design life
We are using Relion Lithium deep cycle batteries in our work Utes to run our fridges etc The future of batteries is here. If you're looking at a deep cycle solution that will last will out a lead acid 10 times , then dont look past lithium.
Contact us for any further information or to see if Lithium is the right product for you.
Call us on
(07) 5597 2795
to get the right battery or use our
contact form
East Coast Batteries on the Gold Coast can come to you wherever you require such as the shopping centre, home or office.
We supply Award winning Delkor batteries for everything you need, all with extensive warranties - including car batteries, truck batteries, golf buggy batteries, deep cycle batteries, marine batteries, machinery batteries etc
We stock all major brands and with the best professional advice, you can be sure that you are getting the right product for you!
Mobile roadside service for car, boat and jetski
Professionally fitted - no extra charge
Super fast service
Highly trained, professional technicians
Feel free to call us on (07) 5597 2795 or use our contact form
Can you change my battery onsite?

Absolutely! We'll select the right premium quality battery for your vehicle and have it installed for you at no extra charge.

How much does a new battery cost?

This depends on a number of factors including battery type and vehicle or vessel engine requirements. We can give you an instant price over the phone - simply call us on (07) 5597 2795

Which areas do you cover?

For onsite installation we cover the Gold Coast area - however, we delivery batteries Australia wide - simply call us on (07) 5597 2795 or use our contact form and we will provide you with a quote fast!